A Hole in the Bucket
by
Julia Henderson
•
06.24.2013
Fringe published its last issue on Monday, June 24. Today, Art Editor and Webmistress Julia Henderson talks about what Fringe means to her.
The idea for Fringe was born over cheap post-seminar beers at a dive bar near Emerson College in 2005. I'd met a few awesome ladies in a literary criticism class, and I knew they'd be my friends for a long time. For the first time since college, I'd found my "people", and I wasn't going to let them go. Ever practical, I was working toward a Master's before I started my family, trying to cross everything off of my to-do list and not really thinking about forming friendships, let alone starting a literary magazine. But I found that the group of women we collected together had amazing ideas and a wonderful passion, and I couldn't deny myself a space amongst them.
So I stumbled into Fringe with a little html under my belt, a passion for art, and a strong belief in the mission of our magazine. And here I am, eight years later, and I don't know what I'm going to do without Fringe. It's leaving a hole I'm not sure I can fill.
My life has changed a lot since 2005. I've given birth to two boys, and I'm raising them the best way I know how.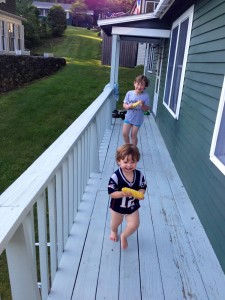 I don't have time to attend poetry readings, art shows, or literary barbeques, but luckily, Fringe has kept me connected to the literary community through the years. Staying involved with Fringe feels like the old me and the new me blended perfectly together. And though we've spread out geographically, staying in touch with the Fringe editors and editors emeriti via social networking sites and late-night emails and conference calls has opened my eyes to the new frontiers of literature, the newest, greatest writers, the next novel to read, the way I'd spend my Friday night if I wasn't putting the kids to bed and falling into my own bed exhausted.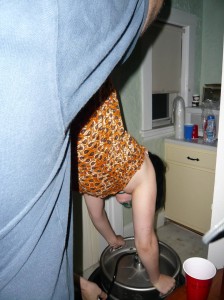 I feel sad that Fringe is closing its doors. It has meant so much to me over the years. It has defined me and challenged me. But what I've learned from the incredible people who've kept this magazine going will stay with me. Selecting the art and working closely with the creative minds of the Fringe artists has been a delight. They've given me a chance to see the world through their eyes, to push the boundaries, to explore the political and social space modern art occupies, and they have filled my life with beauty, color, and a type of raw emotion only art can elicit.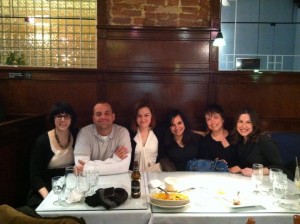 I am forever indebted to Anna Lena, who taught me to always put myself in someone else's shoes, and to be gentle with myself and others; to Heather, who taught me never to settle, and that the strength of a woman is unrivaled; to Janell, who taught me that sweetness and boldness are the perfect mix, and getting what you want is a matter of going after it; to David, who reminds me that writers and those who love them are funny, and who continues to keep me in the know about the next great thing; to Anna, whose selflessness and dedication are breathtaking; to Llalan, who has helped me hone my taste for beer and nonfiction, and whose quiet determination is impressive; to Sarah, who has always understood me and loved me, and who taught me that happiness and fulfillment are attainable goals; and of course to Lizzie, who is the most organized, hardworking, engaged, thoughtful, curious woman I have ever had the pleasure to know, and whose ability to face hard truths with aplomb is truly an inspiration.
Fringe, I'll miss you dearly.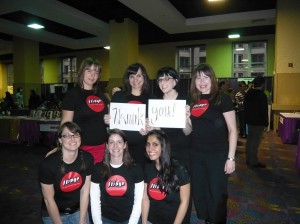 Both comments and pings are currently closed.