Amelia Gray & THREATS: Framed and Finished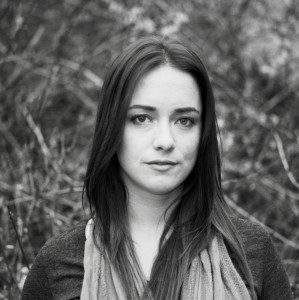 When David receives an urn containing his wife's ashes, he fixates on the packaging—the striped tape with waxed string, the Styrofoam carton, the $795 cremation charge.
No surprise for a character drawn by Amelia Gray, a writer who has been both lauded and criticized for her attention to detail. Her paragraphs—her sentences, even—are like stand-alone works of art, framed and finished. But as a collection, her first novel, Threats, falls short in the eyes of reviewers.
It's random, it's undulating, it's bathetic, it's a little bit reminiscent of the stuff found in writing seminars, deft but plotless. And for a novel about the confusion that accompanies grief, it makes perfect sense.
Gray's first two books, AM/PM and Museum of the Weird, are charming flash fiction collections filled with funny non-sequiters, such as an ode to the narrator's John Mayer concert tee. Sentences contain both humor and insight. The quickly shifting language doesn't seem as though it'd translate well into novel form, but in the case of Threats, it works.
Gray says that Threats was inspired by a single, haunting image.
"Minding my own business one morning, I had a vivid thought of a woman standing at the bottom of a set of stairs, her legs covered in blood, holding the stair rail," Gray says. "I don't usually start stories with an image like that, but it was such a strong thought that I felt it was important to write down and figure out."
The bleeding woman Gray refers to is David's wife Franny, an aesthetician who returns from a characteristic romp through the woods behind the couple's historic home with slashed, crimson ankles. The proceeding scene is a feverish haze a la David Lynch, in which time is obscured and dialogue is cryptic.
"David sat next to his wife for three days," Gray writes. "They leaned against each other and created a powerful odor. In that way, it was like growing old together."
The scene, bizarre and romantic, is interrupted by a fleet of firefighters. David has an out-of-body experience, imagining himself as one of them—a female ("he had never experienced a ponytail before"). As his wife is carted out of the house, David notes that she resembles "a piece of modern furniture under the police tarp." All of this by page thirteen.