January 2000
Welcome to the first issue of the new year.
In this issue: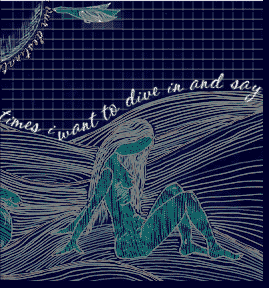 © K A Mead
---
last updated 29/3/2000
All writing and art is © the respective authors and artists, and is used by permission. All rights remain with the authors/artists. Use of any of the material on this site without the permission of the artists or authors is forbidden.
back to the current issue